When we have the first contact with potential new customers, we often find that they have many general questions about buying from China on their mind. In order to address such questions quickly and easily, we offer a China Import Consultation by telephone.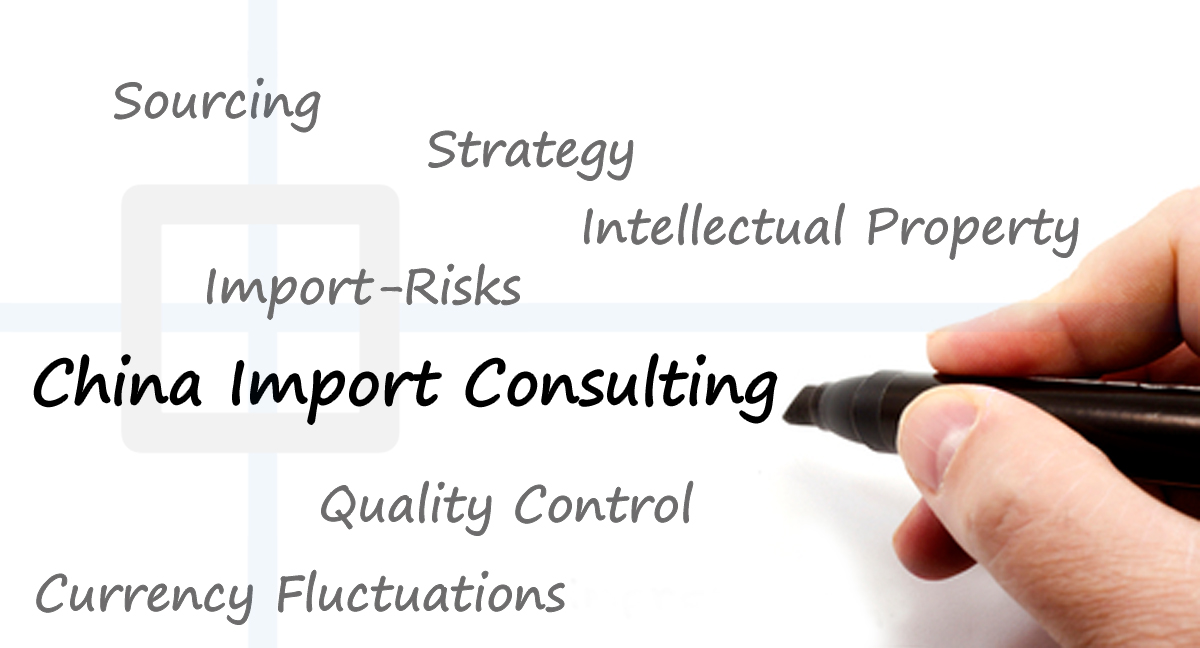 Instead of researching many hours on the Internet, where you cannot be sure how experienced those sources actually are, you can just contact me, Mark, the owner of Pro China Direct Limited.
Ask me all your questions directly on the phone and receive competent and clear answers; real tips and tricks you can act on. This really saves you a lot of time.
My phone consultations often result in a totally new approach to importing from China, less fear, a better understanding of how things work and often tons of new ideas, which had not been thought of before. I am not kidding!
Who am I ? My name is Mark and I came to China the first time in 1988 when I stayed for 6 months as an intern in the then largest European Mail-Order company calles "Quelle Versand". I came back ever since and permanently moved to Shanghai in 1999. I own this company, we source from China and we have seen it all. Benefit from this unique experience from a perspective of a European who has been balancing "East" and "West" for more than 25 years.
You can find more about me here.
What can you ask me about ? Literally anything about buying products from China.
You want to source a product from China ?
Is China the right market for this item ? What would be the minimum quantity and what would be an economical quantity to import this product ? What could the unit price be ? Should I protect my product idea / brand and where and how do I do that ? Where in China would I find the most suitable suppliers for this product ?
I can answer most of these questions from the top of my head and give you price approximations with which you can quickly evaluate whether its worth to go this route.
Do you currently have a problem with one of your suppliers /products ?
Many clients find us, when a problem already has happened.
Is your shipment delayed, did the quality inspection fail, are certificates missing or are you wondering whether your supplier is legit, even though you already paid a deposit to them ?
While we cannot solve all old cases, we can give you solid advice on how to best maneuver from this point forward in order to minimize your risk exposure and maintain a relationship with all parties involved.
Import Regulations and Customs (Europe)
Which regulations should and which regulations do I have to keep in mind before importing to Europe? Is my product affected by Reach, CE or other regulations? What is the tariff for my product?
I will give you tips and practical hints.
Terms of delivery and methods of payment?
What is the difference between ex Works and FOB China? Which delivery condition is more useful in my case? Should I transfer a deposit and what should I pay attention to in regard to payments? Are bank transfers to accounts in Hong Kong or to private individuals in China allowed and what does that mean ?
Quality control
Do I already clarify my quality requirements at the request? How do I make sure that my goods are properly packaged and not damaged during transport? According to which testing systems are goods normally checked and how do I use this system to my advantage? What are the design, reference, release and shipping samples ? Where can I find a service provider for quality control?
We advise you on all aspects relating to quality assurance and product testing!
International Freight and Logistics
Should I book the freight forwarder myself or entrust my manufacturer with the freight? Is the delivery term CFR really useful for me or is it disadvantageous in my case? What is the best way of transport in my particular shipment: air freight, rail or sea freight?
I will give you practical tips for exactly your situation, explain my approach and and recommend freight forwarders if needed.
What is the cost of my telephone consultation?
An advisory unit for an initial discussion is 25 minutes. I charge USD 75 for this consulting unit. In most cases I will be able to resolve most your burning questions in one telephone consultation.
Afterwards I will usually send a short email with further information or links to check to your further use without additional charge.
If you need any additional advice, you are welcome to book additional units at USD 75 /25mins each.
Many clients come back after a while with very detailed questions and the 2nd consultation usually turns out be on a really high professional level.
How do you arrange an appointment for a telephone consultation?
Just fill the form below and I´ll get back to you as soon as possible.
I understand that you do not want to wait a long time for a consultation, so I will try to offer you an appointment as soon as possible; very often already on the next or day after. (Attention: I am in China and 6 hours to 8 hours "ahead " of European time).
You might also be interested in these services: